We might have been speaking a lot about vegan and vegetarian diets recently (check out our social channels if that's more your bag) – but don't worry – we're still committed to offering a huge range of butchery products – from poultry and beef, to game and lamb – we've got everything you need.
To help keep you informed, we've created a handy guide to cuts of beef. This guide covers everything from head to tail -the occasional cut might not be listed on our product list but if it's on this diagram – we can get it for you!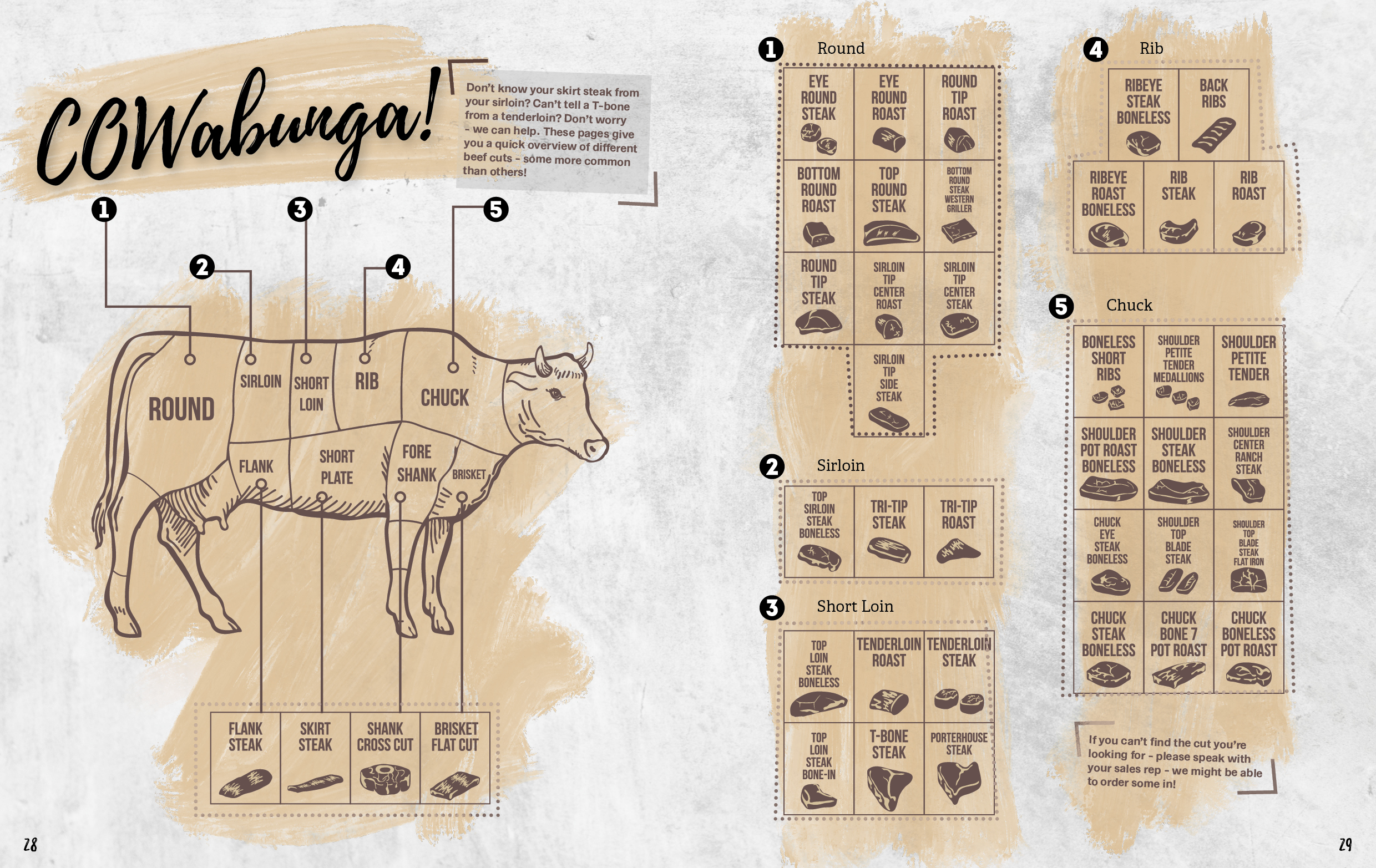 We've also included a handy guide to which cuts of beef are best for roasting – that's on page 26 along with some suggested sides – we like to do things a bit differently here at Lomond!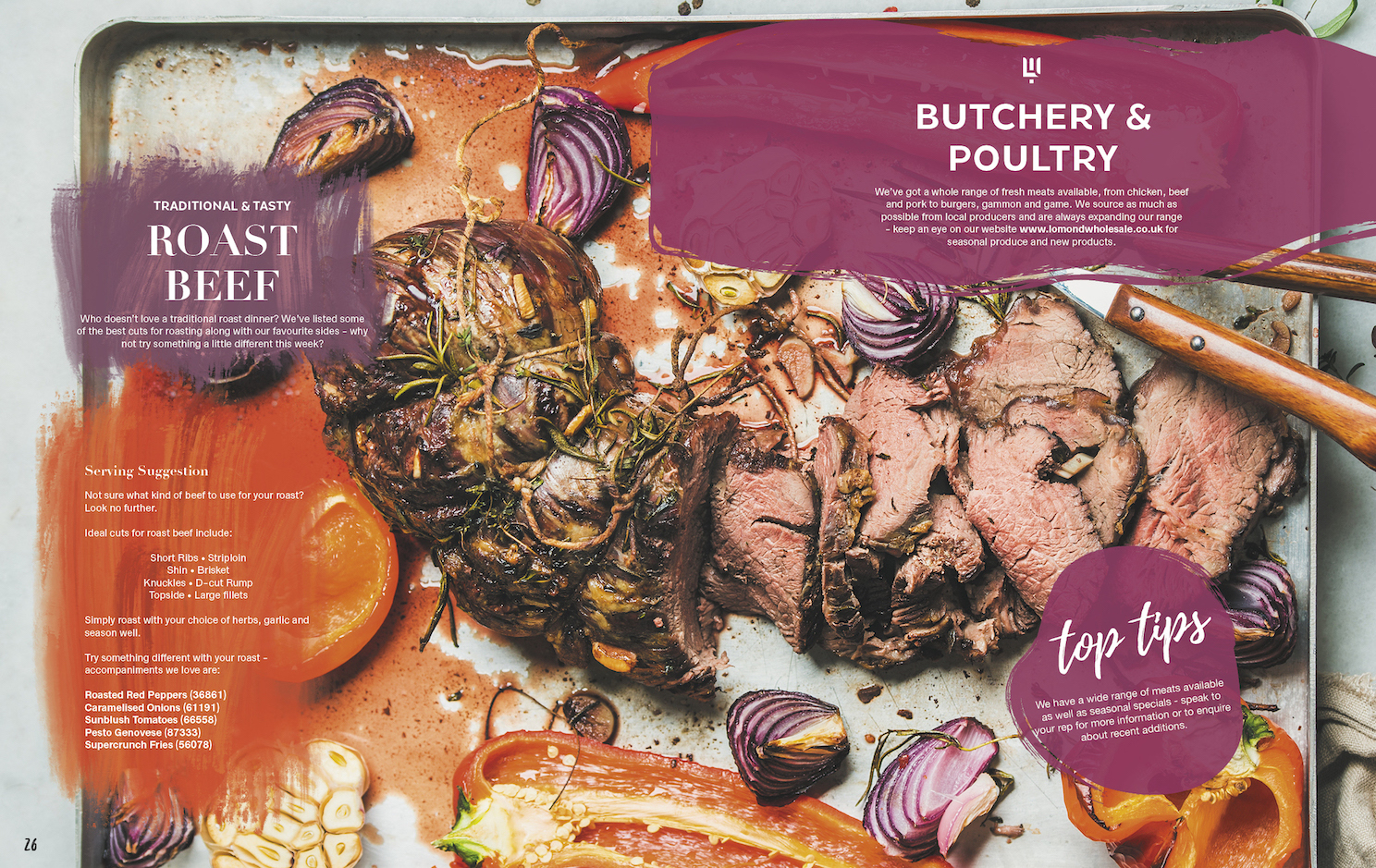 If you're looking for help with the best way to cook certain cuts of meat, you can speak with our highly trained sales team. We have a wealth of knowledge across the teams – from buying to telesales and our sales reps – we're sure to help you no matter what you're query.
For more information on our range of butchery products, speak with your sales rep, or call the team on 0141 353 6777.