With pancake day just 1 sleep away, we thought we'd share a few of our favourite recipes for pancakes. Whether you've got a sweet tooth, or you're more of a savoury fan – we've got something for everyone.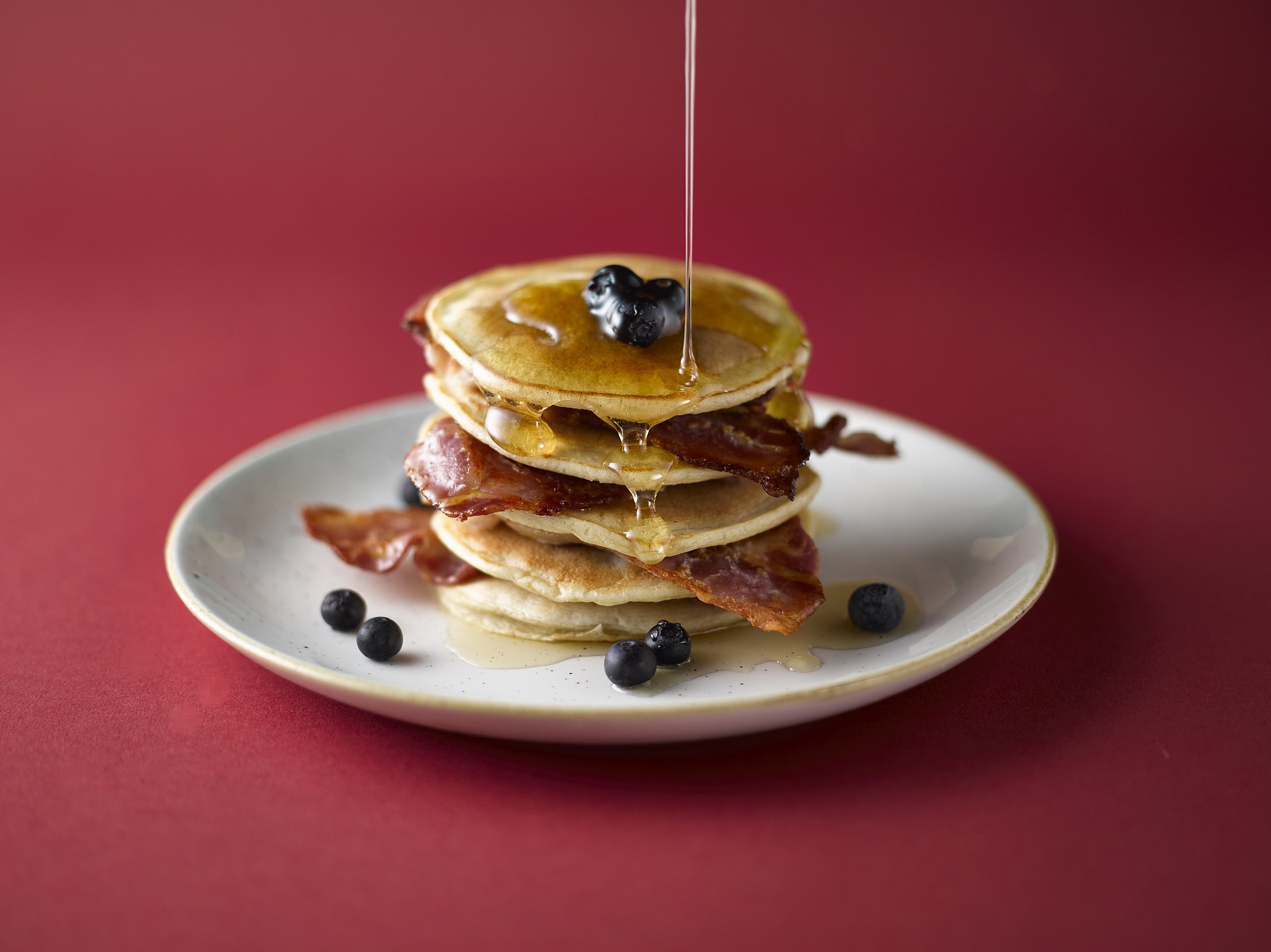 Bacon Pancakes
A classic combo! Treat yourself to an indulgent breakfast, or try breakfast-for-dinner with sweet pancakes and crispy bacon, topped with a drizzle of maple syrup. No wonder it's such a classic.
73821 – medium cooked bacon
36095 – pancakes
40216 – maple syrup
Fruity Pancakes
We've got a whole heap of frozen fruits and fruit toppers that pair so well with our pancakes. Go traditional with some blueberry topper (74669) or try something more tropical, with mango and pineapple (31783) and a sprinkle of coconut (85351).
Chocolate Pancakes
Not just for kids – spread over some Nutella (22184) and serve with a selection of chopped fruit (delicious with banana) or just serve as-is and let the Nutella take centre stage.
Savoury Pancakes
If you're making your own pancakes, we can still help you out with some savoury fillings.
Why not top with a smear of tomato puree (74883), sprinkle with your choice of cheese and add some sliced chorizo or salami? 
Thin, crepe style pancakes pair really well with fish – why not try with prawn mayo (72108, or with added crab for a more luxurious treat: 20807) or served with rich smoked salmon and a fried egg for a decadent breakfast treat.
This is just a selection of our faves, there's so much more you can do with pancakes, so have a go, try something new and you might find your new favourite serve!